GEORGE VILLASENOR
"WWII Attu Scrapbook, by George & Johnny Villasenor"



My group was attached to Fleet Air Wing Four and supported, among others, PB Squadron
136 located on Attu. Ensign G. W. Richardson was the commanding officer of the photo
lab, Fleet Air Wing Four, and received letters of commendation from PBS 136,
Commanding Officer E. F. Hayes. Today Johnnie, my wife, is my commanding officer,
and works with me to preserve these photos, and to scan and pass them along for
others to enjoy and to appreciate what the Aleutian veteran's of WW-II endured. Some of these
pictures had already been processed, and are provided as they were found. Others I took during
my assignment to Attu.
George
eMail George at:
gejovilla@sbcglobal.net
[Editor's Note: George Villasenor was a young lad of 16 when he joined the U. S. Navy as a Photographer's Mate 3rd Class with an
assignment to Attu, Aleutian Islands, AK. While George V. provided the "landings/invasion" photos he didn't take them, so they have
no "official" captions. We've tried to make educated guesses as to events being portrayed.]



#1. Initial landings at Massacre Bay beach, 11
May 1943.
#2. Landing craft heading towards Massacre
Bay Beach, Attu, 11 May 1943.



#3. Offloading men and supplies onto
Massacre Bay Beach, Attu. May 1943.
#4. View of Massacre Bay landings from
nearby hill. May 1943.





#5. Disgorging equipment & supplies from
one of the landing craft. May 1943.
#6. Troops on the march towards Fish Hook
Ridge. May 1943.



#7. Settling in for some chow. May 1943.
#8. Streams provide the only roads over
which to safely traverse. Vehicles would
otherwise sink into Attu's soft muskeg.



#9. Landing forces discover Japanese midget
submarines on a marine railway. May 1943.
#10. Troops looking over a captured Japanese
gun emplacement. May 1943.






#11. Hiking across the muskeg. Attu, May
1943.









Originally published: 12 Apr 2001




#12. This was perhaps a Japanese shrine on
Attu. May 1943.



#13. The wreckage of the village of Attu,
located at Chichagof Bay. The Japanese had
taken over the village as their HQ.



#14. The remains of what may have been
either a cache of Japanese supplies, a mess
tent, an office, or a medic's tent.






#15. This appears to be remains of the
Japanese hospital on Attu, manned by Dr.
Tatsuguri.
#16. Inspecting and recording the remains of
a fallen Japanese soldier on Attu. There
appears to be a fencing mask and attire in
the rubble.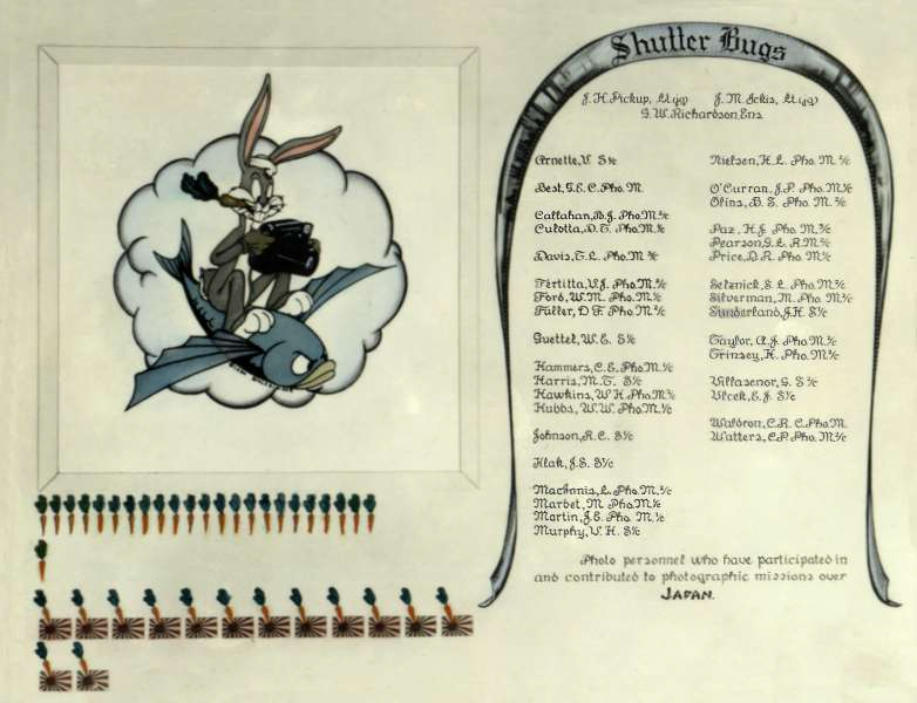 THE LANDINGS AND INVASION OF ATTU, MAY 1943



#1. OS2U Observation aircraft, attached to
either the USS Trenton or Concord, US Navel
Task Force 92, flying over Attu's Alexai Point.
Shemya is seen on the very righthand side.
#2. Attu's photo lab building on the left.
Quonset hut in front was my quarters, 2 huts
further back housed remaining
photographers. Terrible Mountain in the
background with the North South runway in
front of it.



#3. Chief Hunt, ACMM, OS2U #92 taxing, Attu,
21 June 1945.
#6. OS2U emerging from the water, ATTU, 21
June 45.





#4. OS2U Beaching Op Crew, Attu, 21 June
45.


#8. PV-2 #27V, Attu, 19 June 45, raid
on Paramushiro.
#9. Revetment discussion of automatic
cameras.



#10. USS Concord, Taskforce #92, leaving
Massacre Bay, Attu Island in route to Kurile
Island strike, 21 June 1945
#11. USS Trenton,Taskforce #92, leaving
Massacre Bay in route to Kurile Island
strike, 21 June 1945.






#12. The North South runway and
surrounding area during 44 - 46. To the left of
the runway is Navy Town and in the
foreground is Army Town.










#5. OS2U crew securing wheels and tow line,
ATTU, 21 June 45.